So guys, Ryan over at Parent Project Muscular Dystrophy is really down for my idea to start a drive in Ryan's name. I mean like REALLY DOWN. Like HE'S REALLY EXCITED. We've been communicating through email the last couple of days (his last email was signed "Ry" :D), and here's what he said when I told him my idea:

"This is so exciting. I will be giving you a call tomorrow to chat. This is such a great idea. PPMD can help you get the word out, also it will be great to tell Ryan, he will be honored. I will have Will Nolan in our office send him a note."


......................

In case you didn't read that correctly:


"also it will be great to tell Ryan, he will be honored. I will have Will Nolan in our office send him a note."

BRB FUCKING DYING.

So yeah, he's going to call me tomorrow to hash out the specifics of this. (!!!!!!!!)

SO LET'S GET THIS SHIT OFF THE GROUND, GUYS!!! YA'LL NEED TO HELP ME! lol

My twin sister (
stellarsara) and I created this community. Feel free to join/friend/watch it! It'll be where we promote the website, gather our ideas, announce progress reports of the drive, etc. (If you want to be a mod for the community plz email me at jenerink@bigred.unl.edu and tell me what ideas you have and what things you could bring to the community. Or you could just email me there if you have anything at all to add to what we're doing here. :D)

SO HERE'S WHAT I NEED

1. GRAPHIC MAKERS.
I want stuff akin to this: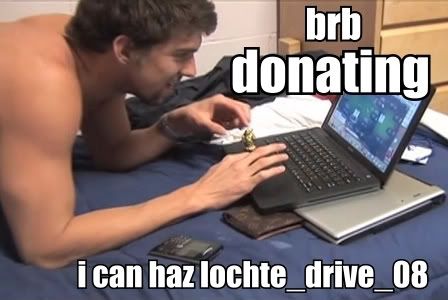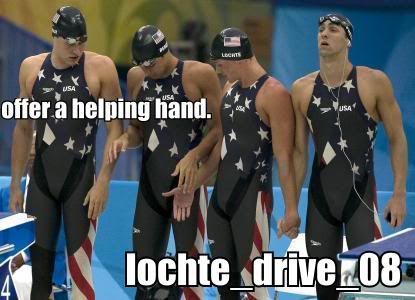 2. PROMOTERS.

I need GMM. I need OYTD (iluguys). I just need ideas on where to promote this thing because I tend to be an (obsessive) lurker here and do not have the ~*~connectionZZZZZ~*~ that some of you guys do. Also, I may have set our goal a little too high (if you read the user info you'll see it's... kinda steep. lol) but no other number had the same significance as that one. So that's what we're shooting for (I also wanted to aim for higher than Ryan did himself back in August).

I'm planning on asking Ryan if there's any way we can send Ryan (argh too many Ryans!) a list of people who have donated and maybe each person can send him a little message along with it. What do you guys think of that?

We don't have an official page set up yet, but I'll let you guys know as soon as I have any info from Ryan about it.

So please join and tell me your ideas!! I am going to speak to Ryan tomorrow, so if you have anything you want me to ask him, let me know and I'll bring it up. THANKS GUYS!!!